Special Session I: Innovative Information & Communication Technologies and Its Applications
Chairman: Liang-Bi Chen, National Penghu University of Science and Technology, Taiwan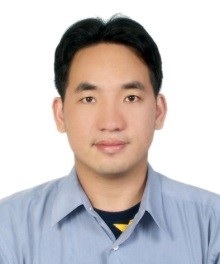 Liang-Bi Chen (Senior Member, IEEE) received the Ph.D. degree in electronic engineering from the Southern Taiwan University of Science and Technology, Tainan, Taiwan, in 2019. He was a visiting researcher at the National University of Singapore, Singapore, in 2008, at the University of California at Irvine, Irvine, CA, USA, from 2008 to 2009, and at Waseda University, Tokyo, Japan, in 2010. In 2012, he joined BXB Electronics Company Ltd., Kaohsiung, Taiwan. In 2016, he joined the Southern Taiwan University of Science and Technology, Tainan. In 2020, he joined the National Penghu University of Science and Technology, Penghu, Taiwan, as an assistant professor and director. He has also served as a TPC Member, an IPC Member, and a reviewer for many IEEE/ACM international conferences and journals. Since 2019, he has served as an associate editor for IEEE Access journal. He also received the 2020-2021 Outstanding Associate Editor Award from the IEEE Access Journal. Since 2022, he has also served as a chair of the IoT Technical Committee (TC) at the IEEE Consumer Technology Society.
Recently, innovative information & communication (ICT) technologies are primary emerging techniques which are adopted in intelligent systems and applications. Furthermore, thanks to the latest results of research on artificial intelligence (AI), the current systems and applications can count on the intelligence of their operating procedures. In other words, the ongoing development of intelligent systems and applications promotes or improves existing systems and applications by adopting and integrating emerging ICT techniques (such as big data analysis, AI, and IoT). The result is more convenience and benefits for our work and life. As a result, we believe the proposal is a significant and interesting subject for recent technological development.
Topics include, but are not limited to:
Artificial intelligence (AI)
Artificial intelligence of things (AIoT)
Computational intelligence
Innovative digital signal processing
Intelligent systems
Innovative information & communication technologies and its applications
Internet of things (IoT)
Intelligent networking technology
Submission Guidelines:
Please submit your manuscript via EasyChair https://easychair.org/my/conference?conf=iccci20240.
And then e-mail conf-iccci@outlook.com to indicate you are interested in Special Session I: Innovative Information & Communication Technologies and Its Applications.